by Maryam Henein, investigative reporter (above photo courtesy of: Midjourney)
Despite the highly sensitive and controversial LAL test made with blue horseshoe crab blood, Pfizer's injections have been contaminated with endotoxins. How can this be?
I was listening to the epic Dr. Narco Longo from Old World Florida in preparation for an upcoming episode of my show Truth Lives Here when I heard him talk about killing horseshoe crabs for their blue blood. I did a double take and let's just say I wish I hadn't gone down that rabbit hole.
When I researched further, I was shocked. This may already be common knowledge, but it turns out that crabs are literally bound and maimed by their blue blood. Of course, this is to keep us healthy. I don't know why I'm surprised considering that under Rona's regime, we've witnessed the most audacious live exercise where humans were the lab rats. By the way, this live exercise is still ongoing.
It turns out that the "scientists" take a large needle to pierce the crab's heart and drain it of its blue blood. Apparently, some ingredient in copper-rich blood is critical in testing "life-saving" vaccines. That's because copper plays the role in crabs' blood that iron does in ours.
"US regulatory policies for vaccine safety testing lag behind science, resulting in reliance on horseshoe crab blood," reads a real headline.
According to John Hopkins magazine, specially trained and equipped fishing teams catch horseshoe crabs at night during the warmer months. The work is done in a catch-and-release manner with the approval of the Food and Drug Administration. Once ashore, the crabs are trucked to nearby facilities where they are bled for five to eight minutes.
Around 450,000 horseshoes are pulled and harvested for this purpose every year. Scientists take about a third of a horseshoe crab's blood to use in tests. The crabs are returned to the water, by regulation, within 36 hours; usually, it happens in less than a day. Watch a video here
Pharma claims it's a harmless procedure, similar to a human donating blood, but we know that's unlikely. The crabs are actually given apple juice and animal crackers to recover. This is madness. It's estimated that 20% of them die, but I'm sure that percentage is low. And if they live, they lead productive and normal lives. (insert: sarcasm). In fact, the bleeding process seems to make bled animals more lethargic, slower, and less likely to follow the tides. I found an article in The Biological Bulletin, titled "Sublethal Behavioral and Physiological Effects of the Biomedical Bleeding Process on the American Horseshoe Crab."
"To a psychopath, everything is just an object that can be exploited," says Dr. Tau Braun, a US national counterterrorism adviser and trainer whom I have interviewed several times. "Horseshoe crabs, aborted fetuses for body parts and cells, horses for monoclonal antibodies, desolate human beings for clinical trials, and now the billions of people who were taken for profit, it's the same for these soulless heathens."
"It's like Harkonnen out of Dune. Weird, cruel and nonsensical. Now animal rights seem a million miles away," one person added in response to a tweet of mine.
Blue blood murder
Early in the pandemic, even the World Economic Forum praised horseshoe crabs as the key to making their prized "vaccines." Arguably one of the oldest species on the planet, the horseshoe crab, which is about 450 million years old, is an arthropod more closely related to spiders than snow crabs. The creature with its 10 claws is placed under what looks like a military helmet and supported by a long, malevolent-looking tail. They can grow up to 19 inches long. Because of this ancient lineage, they are often referred to as "living fossils". The species has survived up to five different mass extinction events, so perhaps they can survive the assaults we are waging against them. In 2016, the International Union for Conservation of Nature listed horseshoe crabs in the US as vulnerable to extinction.
In the 1960s, a scientist discovered that the sky-blue blood inside horseshoe crabs coagulates when it detects bacterial toxins. To take advantage of this biological idiosyncrasy, drug companies busted out motile blood cells called amebocytes that contain a chemical called a coagulogen, writes Dr. Tenpenny, which release proteins in response to the appearance of gram-negative endotoxins.
The horseshoe crab is phenomenally sensitive and picks up the smallest traces of pollution. Blood coagulates within hours as a way to trap pathogens within biological bubbles that serve as detention centers, preventing infectious substances from spreading.
Soon fishermen began to collect and sell the prehistoric animals to be bled. To be specific, Atlantic horseshoe crab blood clotting agent is used for the Limulus amebocyte lysate (LAL) test. Since 1987, the pharmaceutical industry has been using blood to "ensure that … injections, vaccines and surgical implants are free from contamination."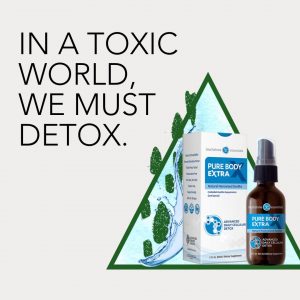 Technically, vaccines, drugs and medical devices must be sterile before they are put into people. Contamination could be harmful and even fatal to patients if it enters the bloodstream. All injectable therapies and vaccines are potentially "batch-tested for fever-inducing contaminants before administration to humans."
Stay tuned for part two!
++++++++++++++++++++++++++++++++++++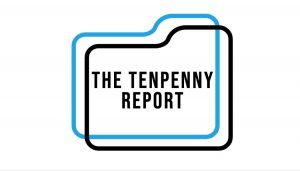 Like what you're reading in The Tenpenny Report? Share this article with your friends. Help us grow.
Get more from Dr. tenpenny's voice of reason on your website.
Join our list here
++++++++++++++++++++++++++++++++++++
Maryam Henein is an investigative journalist, founder and editor-in-chief of the health and market magazine HoneyColony. She is also a functional medicine consultant/coach and director of the award-winning documentary Vanishing of the Bees, narrated by Elliot Page. Follow her on Twitter @maryamhenein. Email her: maryam@honeycolony.com.
Vaxxter support
Your donation helps us fight censorship and stay ad-free
Help us fight
Make this donation every day, week, quarter, year
Give now Select payment method

Personal information
First name *

Surname
Company name
e-mail *

Make it an anonymous donation.
Credit card information
This is a secure payment encrypted with SSL.
Name of the card holder *

Terms
Acceptance of any contribution, gift or grant is at Vaxxter's discretion. The Vaxxter will not accept any gift unless it can be used or spent in a manner consistent with the educational purpose and mission of the Vaxxter.
No irrevocable gift, whether pure or lifetime, will be accepted if, under any reasonable set of circumstances, the gift endangers the donor's financial security.
General donations to Vaxxter are not tax deductible. If you are interested in contributing a minimum amount of $5000 or more to our 501C3 donation, please contact us directly.
The Vaxxter will only accept cash donations. Certain other gifts, real property, personal property, gifts in kind, illiquid securities and contributions whose sources are not transparent or whose use is restricted in some way must be reviewed before acceptance due to the special obligations posed or liabilities they may impose on Vaxxter and will not be accepted.
Vaxxter will respect anonymous gifts, Vaxxter will restrict information about the donor to only staff members who need to know.
Vaxxter will not compensate, whether through commissions, finder's fees or other means, any third party for directing a gift or donor to Vaxxter.
Donation conditions
Total Donation:

$25
Once
If you prefer postal mail, please make donation checks payable to CHOONADI, LLC, owner of Vaxxter.com 7380 Engle Road Middleburgh Hgts, OH 44130