"The Great Awakening," the highly anticipated third installment in the ground-breaking documentary series Plandemic, premieres June 3. I was lucky enough to catch a glimpse of the film at the ReAwaken Tour in Miami, Florida, where I spoke about Charles Lieber, 5G. and transhumanism.
During a recent phone call with my friend and journalist Ian Trottier, I said that I was really looking forward to the film's release. I contributed to the second Plandemic film and was also one of the many who used the #plandemic hashtag before the May 4, 2020 debut of the first 26-minute installment.
The Harvard Review recognized that #plandemic was a term that was frequently used on social media:
"By leveraging a pre-existing social media term/hashtag, the film's producers and promoters gained access to captive online networks of conspiracy theorists through which to initiate distribution of the documentary."
The publication even went so far as to call the film Plandemic a case study for "social media misinformation" and presented a "peer-reviewed" analysis titled "The Origins and Evolution of Twitter of the "Planemic" COVID-19 Conspiracy Theory."
While talking to Trottier, I did a search to see if anyone had registered the name "Plandemic".
I was surprised to find an application dated August 26, 2015. The registrant was listed as Ronald C. Lynch, 73, based in The Villages, Florida. He was listed as a Republican.
The brand registered a "business continuity program" that included goods and services such as "e-books, workbooks, presentations, slides, train-the-trainer guides, newsletters, brochures and templates for developing business plans in the fields of business continuity and pandemic planning for employers, employees and individuals on preparedness, plan development and execution in the event of local, regional, national and global damaging occurrences of epidemic outbreaks of contagious diseases, earthquakes, floods, severe weather or man-made disasters, including chemical releases/spills, infrastructure failures, acts of terrorism that could cause short-term and long-term serious disruptions to normal operations or routine life activities as designed to guide the development of business continuity plans and pandemic plans".
The old trademark had disappeared and a new application had been started April 28, 2023. There was a disclaimer saying "No exclusive right to use 'a business continuity program' is claimed."
Ian and I wondered if Ron knew there was a hit documentary series called "Plandemic" that exposed Rona's regime. On August 18, 2020, a 75-minute second half of Plandemic was released, featuring Dr. Judy Mikovits, the former scientist at the National Cancer Institute. Did he care that others used his brand?
We tried to call Ron, but the number on the tag was tied to an acquaintance who had helped him settle an estate years earlier in Vorhees Township, New Jersey.
"I'm not sure how that happened. But I'm not Ron. I'm sure you'll find him," the man told us.
After doing a paid search, I found Lynch at Global Learning Solutions, a "childcare services" company since 2003. I found another boutique consulting company called North Star USA with a website that looked like it was designed in 80, although the workshop offerings were wide-ranging: from "Crisis Management" to "Working Smarter: Using Technology to Your Advantage."
When I went to Ron's Linkedin page, I learned that his 35 years of corporate experience included "global responsibilities" with major pharmaceutical corporations such as J&J, Roche, Pfizer, and GlaxoSmithKline. His experience with pandemic planning and action exercises also extended to work with the FDA and USDA.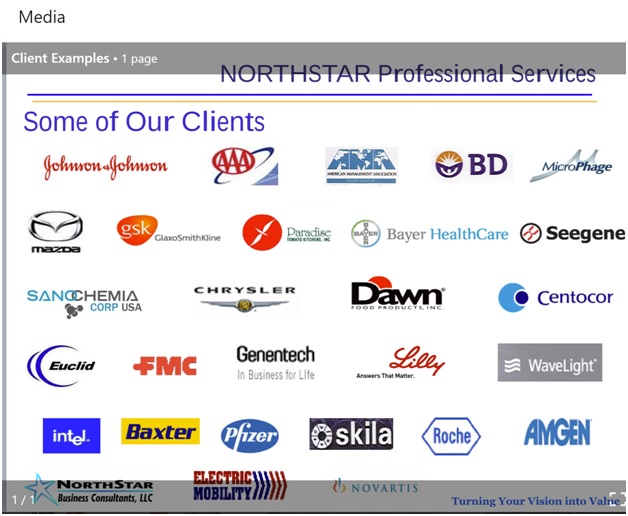 I decided to email Lynch.
"You know there's a series called Plandemic," I wrote. Surprisingly, he answered. His response could even be described as jovial.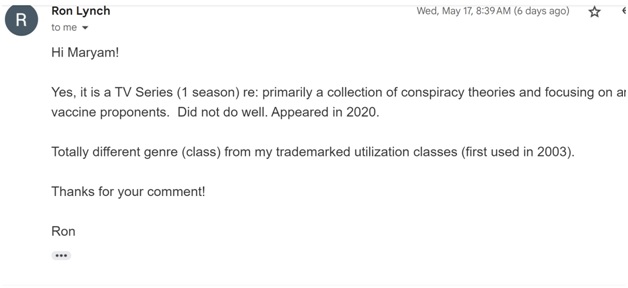 "Hello Maryam!
Yes, it's a TV series (1 season) about: mainly a collection of conspiracy theories centered around vaccine advocates. He didn't do well. It appeared in 2020."
"He didn't do well."
according to whom? A globalist? A useful idiot? Media whores? The mainstream narrative claimed the film was widely discredited, but in my circles, it was touted as the most downloaded film in human history.
The Harvard Review admitted that the film, albeit temporarily, was able to change Twitter communications and increase attention toward certain political, public health, media organizations, and elite public figures. "Discourse on freedoms and liberties increased after film release".
Did Lynch really think the movie wasn't going well? I was saying this because on May 7, 2020, the first movie was pulled from YouTube because it contradicted the guidelines of the World Health Organization (WHO) and the communist rules of You Tube? Later, other social media platforms blocked the film. How was the film a failure, given that the Harvard Review concluded that "stopping the spread and influence of the film Plandemic, and related misinformation, was in the public health interest"?
Fortunately, Lynch had no problems with the film of the same name. The self-described "old biotech pharma" considered Plandemic to be an entirely different genus (class) from its trademark usage classes, which it noted were first used in 2003.
"Something's wrong here," added Ian, who himself has had problems with someone using his business name. "Trademarks are valuable brand rights. I suspect the loose connection here.
Will the film Plandemic parallel park its name next to Lynch's work, or will the brand need to be double parked? Is there a connection here that isn't being seen?"
Regardless, Ian and I assumed that Lynch was involved in a large-scale pre-planned / pre-programmed event that would forever change our social landscape.
Lynch himself boasted that his "Planemic Business Continuity Program" was implemented in several smaller organizations or municipalities around the world, Fortune 500. He added that "elements of the program were also incorporated into various sections of the 2006 US Government Pandemic Plan".
To translate, this illustrates that the agenda to improve the nation's public health and medical preparedness and response capabilities for emergencies (whether deliberate, accidental or natural) was set in motion at least 14 years ago under the leadership of George W. Bush.
That's because for intellectual screenwriters (think Tavistock, one of the grandfathers of psychological warfare) it's all about long-range penetration and inner conditioning.
In other words, planning is essential.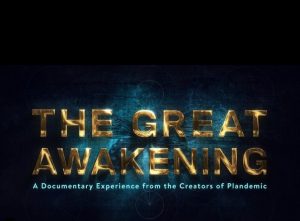 The Great Awakening movie premiere in Austin, TX is just days away! Join us in person or by LiveStream on June 3rd. Get your free tickets now at PlandemicSeries.com/Entrades/
Or watch the live stream at TheHighWire.com/TheGreatAwakening.

++++++++++++++++++++++++++++++++++++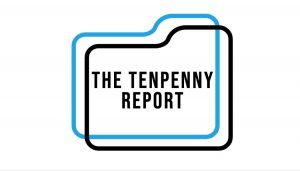 Like what you're reading in The Tenpenny Report? Share this article with your friends. Help us grow.
Get more from Dr. tenpenny's voice of reason on your website.
Join our list here
++++++++++++++++++++++++++++++++++++
Maryam Henein is an investigative journalist, founder and editor-in-chief of the health and marketplace magazine HoneyColony. She is also a functional medicine consultant/coach and director of the award-winning documentary Vanishing of the Bees, narrated by Elliot Page. Follow her on Twitter @maryamhenein. Email her: maryam@honeycolony.com.
Vaxxter support
Your donation helps us fight censorship and stay ad-free
Help us fight
Make this donation every day, week, quarter, year
Give now Select payment method

Credit card information
This is a secure payment encrypted with SSL.
Name of the card holder *

Terms
Acceptance of any contribution, gift or grant is at Vaxxter's discretion. The Vaxxter will not accept any gift unless it can be used or spent in a manner consistent with the educational purpose and mission of the Vaxxter.
No irrevocable gift, whether pure or lifetime, will be accepted if, under any set of reasonable circumstances, the gift endangers the donor's financial security.
General donations to Vaxxter are not tax deductible. If you are interested in contributing a minimum amount of $5,000 or more to our 501C3 donation, please contact us directly.
The Vaxxter will only accept cash donations. Certain other gifts, real estate, personal property, gifts in kind, illiquid securities and contributions whose sources are not transparent or whose use is restricted in some way must be reviewed before the acceptance due to special obligations or responsibilities raised. they can pose for Vaxxter and will not be accepted.
Vaxxter will respect anonymous gifts, Vaxxter will restrict information about the donor to only staff members who need to know.
The Vaxxter will not compensate, whether through commissions, finder's fees or other means, any third party for directing a gift or donor to the Vaxxter.
Donation conditions
Total Donation:

$25
Once
If you prefer postal mail, please make donation checks payable to CHOONADI, LLC, owner of Vaxxter.com 7380 Engle Road Middleburgh Hgts, OH 44130