by Caroline Chang, reprinted with permission from American Media Periscope
A brand new children's book, I'm Unvaccinated and That's OK!, is based on the story of an unvaccinated child named Nicholas Novaks. He shares the many reasons why his parents have chosen not to vaccinate him. Nicholas explains his parents' personal concerns about vaccine injury, the importance of finding a doctor they can trust and openly speaking about the research they did before making their decision. What life is like for an unvaccinated child who has an older, vaccine-injured sibling?
The book was inspired by the personal stories of vaccine-injured children, which have been shared with the author Dr. Shannon Kroner over many years of working with vaccine-injured children. She aims to raise awareness of the importance of vaccine choice and the necessity of doing research before making an important decision such as vaccinating your child.
Dr. Shannon Kroner, Ph.D. – Author
Dr. Shannon Kroner, PhD. has her doctorate in Clinical Psychology and a master's in special education, with a focus in Educational Therapy. Her doctoral dissertation, entitled Childhood Vaccinations: The Development of an Educational Manual, provides a psychological viewpoint of the ways in which parents make decisions regarding vaccinations for their children.
When Dr. Kroner first began working with special needs children in 2001 as a therapist and behaviorist, she discovered many parents sharing similar stories about their children's disabilities having occurred shortly after receiving a vaccine.
In 2009, Dr. Kroner personally suffered a vaccine injury herself when she was pregnant with her first child, after receiving a preservative-free flu shot. She felt it was safer than others because it was preservative-free, she got the vaccine but suffered a serious reaction that landed her in the emergency room. She started leaking amniotic fluid and almost lost her baby.
Since she had heard so many vaccine injury stories and then experienced her own adverse reaction, Dr. Kroner decided it was time to do serious research on vaccines and encourage other parents to do the same.
She heard so many times that the child was born healthy and had normal development until about their 3rd birthday. Then the child was not the same bright healthy child they had been. Many times, these drastic changes would happen right after vaccination.
Whole New World Since the Plandemic
More than ever before in history, more and more parents are choosing not to vaccinate their children. Especially after people witnessed the mandated Covid shots that caused so much harm. The truth is finally being exposed that the experimental shots never prevented a person from contracting "so-called" Covid and never stopped the spread of the "so-called" illness.
In these days where schools and even doctor offices are turning away unvaccinated children. This book is needed because children need to understand why their parents have chosen not to get them vaccinated. As well, children need to understand personal body autonomy. Therefore, they are not made to feel left out, unwanted, and ostracized by their peers.
Remember we have just come through a time when the mainstream News, late-night News, and Talk shows were all making fun of the unvaccinated and saying very cruel and mean things about unvaccinated people.
This book will open up a line of communication between parents and their children. Allowing the child to learn about vaccine injuries in a safe and loving environment. Children need to know the facts and as they learn they can share them with other children.
Working on Turning This into a Series
This is the first book of its kind for children and Dr. Kroner is excited about turning it into a book series. This book can help parents with any questions that a child may have about vaccines. At the same time educating the parents as well. These books will grow more and more popular as time goes on.
The wonderful thing is that Dr. Kroner's own children helped her with the book. They would review each page with the illustrations and storyline and give their input. They were able to add a child's perspective to the book as it was being written.
Living In California
Dr. Kroner's own personal experience woke her up completely to the dangers associated with vaccines. On top of that, she lives in the state of California where there is absolutely no vaccine freedom. There is no religious exemption nor medical exemption. Those parents that choose not to vaccinate their children in the state of California must homeschool or form homeschool co-ops.
Dr. Paul Thomas's Endorsement
Dr. Paul Thomas has endorsed this new book. He is one the few pediatricians that gave his patient's parents INFORMED CONSENT about vaccines. He informs each parent about all the possible side effects of each vaccine.
The CDC absolutely refuses to do a study of fully vaccinated children compared to completely unvaccinated children. I would think if the CDC wanted to prove that vaccinating children is the best thing for our child's health, they would surely want to do this study and share the results with the world.
Because Dr. Paul has some patients that were completely unvaccinated, and some fully vaccinated; he was in the perfect position to do his own independent study comparing unvaccinated children with fully vaccinated children.
His independent study proves that unvaccinated children are FAR HEALTHIER than fully vaccinated children. He is not the only doctor who has done this study, and they have had the same results.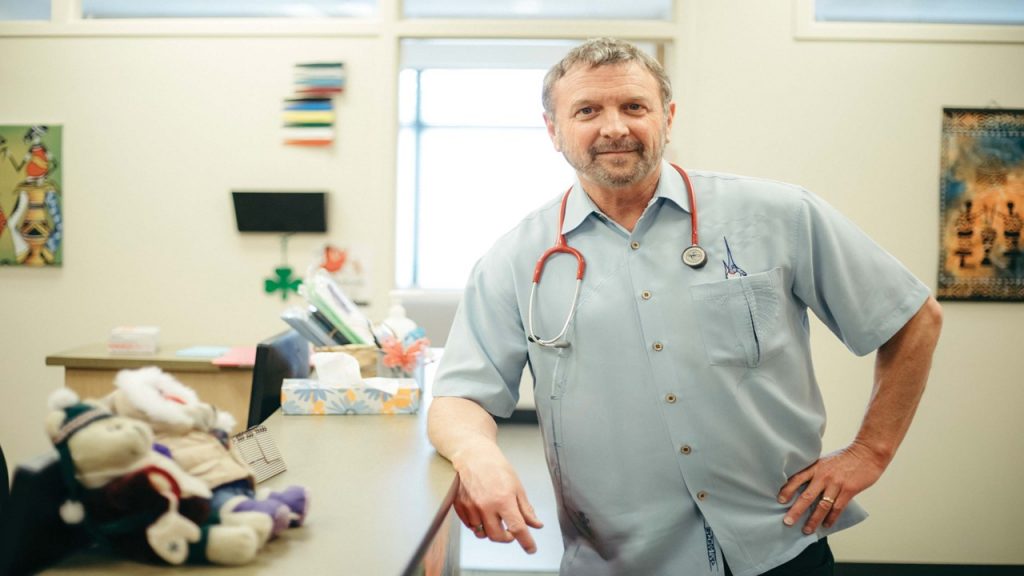 New Book Just Released Already #1
The children's book, I'm Unvaccinated and That's OK! Was just released this week and it is climbing the charts. It is already #1 in 3 book categories on Amazon. It is #1 in the Vaccination category, #1 in the Disability category, #1 in the Diseases & Physical Illness category, and #16 in the New Releases in Children's Book. This is awesome! Because it shows the growing number of people waking up to the dangers of vaccines.
Dr. Kroner has been receiving "pushback" from Amazon. First, during the pre-launch of the book, even before it was released. Amazon was selling a fake version of the book; it had her book cover, and all the pages were blank. She even tweeted to Jeff Bezos about the criminal actions of his company.
Secondly, the packers at Amazon tampered with the books by placing a sticker on the inside cover of the book. The sticker makes the false statement that "vaccines do not cause autism." Thankfully the sticker is easily removable. It is a well-known fact that Jeff Bezos and Amazon are part of the Globalist Elites' empire.
The positive side is that this book is getting great reviews and support from the vaccine-injured community. It is being celebrated greatly and the book sales are proof of that.
This book can be found at many booksellers other than Amazon. I personally recommend buying this book from other booksellers rather than at Amazon. We must do our best not to support companies that are owned and operated by Globalists. You can buy it at ICANdecide.shop, Barns&Noble, Bookshop.org, and IndieBound.org.
It is important we share this book far and wide. Share it on all your social media platforms and with friends and family. Especially with families with young children. This can become a grass-roots movement that can put an end to the CDC vaccination schedule reign of terror. We can do this without any permission from the government. We together have that power. If ever parents just said "NO" to vaccines, checkmate game over.
++++++++++++++++++++++++++++++++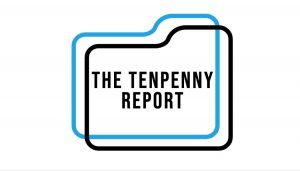 Like what you're reading on The Tenpenny Report? Share this article with your friends. Help us grow.
Get more of Dr. Tenpenny's voice of reason at her website.
Join our list here
++++++++++++++++++++++++++++++++
Caroline Chang is a producer and podcast host of Awake 2 Oneness Radio for 8 years. She is also the founder of the KYLE Foundation ("Keep Your Light Expanding"), named after her son who is in spirit, and co-founder of Universal Oneness Alliance. Caroline has been on the front line of the Truth and Freedom movement since March 2020. She is a speaker, author, and mentor to many who are dealing with difficult life situations.
Support Vaxxter
Your Donation Helps Us Fight Censorship And Remain Ad-Free
Help Us Fight
Make this donation every dayweekmonthquarteryear
Donate Now
Select Payment Method

Credit Card Info


This is a secure SSL encrypted payment.
Cardholder Name *

Terms
Acceptance of any contribution, gift or grant is at the discretion of the Vaxxter. The Vaxxter will not accept any gift unless it can be used or expended consistently with the educational purpose and mission of the Vaxxter.
No irrevocable gift, whether outright or life-income in character, will be accepted if under any reasonable set of circumstances the gift would jeopardize the donor's financial security.
General donations to Vaxxter are not tax-deductible. If you are interested in contributing a minimum amount of $5000 or more to our 501C3 donation, please contact us directly.
The Vaxxter will only accept donations of cash. Certain other gifts, real property, personal property, in-kind gifts, non-liquid securities, and contributions whose sources are not transparent or whose use is restricted in some manner, must be reviewed prior to acceptance due to the special obligations raised or liabilities they may pose for Vaxxter and will not be accepted.
The Vaxxter will respect anonymous gifts, the Vaxxter will restrict information about the donor to only those staff members with a need to know.
The Vaxxter will not compensate, whether through commissions, finders' fees, or other means, any third party for directing a gift or a donor to the Vaxxter.
Terms of donation

Donation Total:

$25
One Time
If you prefer snail mail instead, make donation checks payable to
CHOONADI, LLC, owner of Vaxxter.com
7380 Engle Road
Middleburgh Hgts, OH 44130